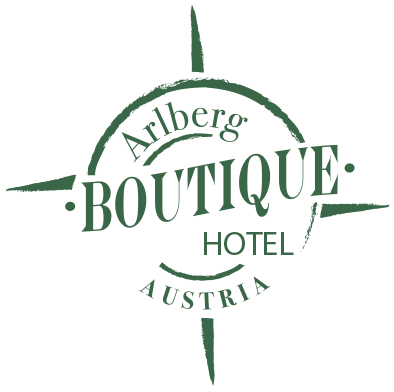 ARLBERG BOUTIQUE HOTEL – AS SEEN ON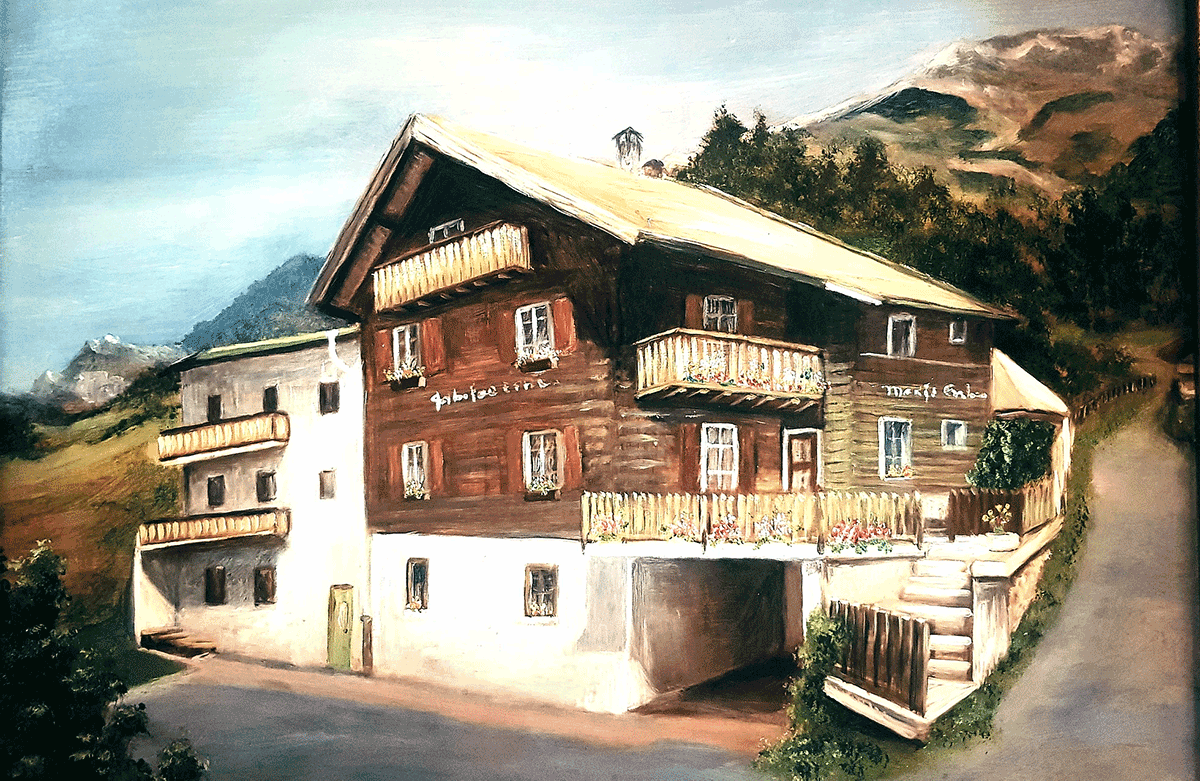 How can a Kangaroo be turned into a mountain-goat?
At the beginning of December 2001 while on a round-the-world trip, Dave ran out of money and got stranded on the Arlberg. Dave the Kangaroo was standing outside the snow-covered train station in St. Anton in a T-Shirt and Shorts with no idea where to go and what to do. 
The goal for the day was – Food, warm clothes and somewhere to sleep but in truth it was clear, he had to get a job, or things were not going to end well for this Kangaroo.
At the end of the season, with some money back in his pocket, Dave's wanderlust couldn't be appeased. So he started a new journey towards the sunny south of Europe. Nevertheless – Even the sun and warmth of Portugal couldn't make him forget the fun time with his friends at the Arlberg and the girl he left behind. He had to go back. To make a veeeery long story short – Now 20 years later, Miriam and Dave are still a couple. The dream of running their own little hotel/hostel already started to form while travelling and discovering the world together. They now try to pack all their Impressions from around the world into this little 48-bed Hotel. 
If you would like to hear Dave's version of this story, just ask him while he serves you drinks in the hotel-bar or in the Café. To hear this story in his funny Austrian-accent makes it an even better experience…
The ABH – "Arlberg Boutique Hotel & Hostel" is a family-run hotel in the Arlberg-region. We – Miriam, Dave acquired the "Gasthof Edelweiss" in Summer 2017 and renamed it to better represent us and where we want to go with the Hotel. During the first Summer and Autumn months we started to renovate the older parts of the house to our design. In reality this means Miriam has the ideas and Dave has to find a way to make those ideas happen. 
You won't find your typical hotel-ambiance, standard "waiter-penguins" and punctual gala-dinners in our house. We do however offer a whole lot of "feel-good-vibes" and the special-touch of original hospitality. We are young, dynamic and always good for a surprise. For the next few years our heads are already filled with new and innovative ideas, but our ABSOLUTE priority is to offer an easy going and welcoming vibe for all of our guests. True to our motto: 
« A Home is anywhere you are greeted with a warme smile » (Philipp Helmer, Author)
FUN FACT: The Arlberg Boutique Eatery was showcased in the NETFLIX Original Series "Restaurant on the Edge" it is worth a look ;
It is important for us that you sleep well, relax and enjoy. We keep it simple – good food, eclectic & quirky interiors but a lot of love to ensure a very special holiday. In the Arlberg Boutique Hotel you can choose from low budget, self-catered Apartmens to Comfort-Style Rooms.
Families, Singles, Lovers or Groups – we offer the perfect room for everybody.
Breakfast & Halfboard
We spoil our guests with a breakfast buffet and in the evening with a 3-course menu of your choice.
Free WiFi
Free Wi-Fi is a matter of course in the whole house.
Skidepot in St. Anton am Arlberg
Our guests have the opportunity to use the ski depot directly at the valley station in St. Anton.
Beer garden (spring/summer)
The small, cozy beer garden – perfect for soaking up a bit of sunshine.
Al a Carte Restaurant
Experience a culinary journey around the world at the al a Carte Restaurant.
Creative, cosmopolitan dishes and creations await you here – a culinary journey around the world, so to speak – Cooking around the World.
A modern world cuisine based on Tyrolean and regional products. You experience surprising things, reduced to the essentials! We love it when you enjoy it!
Skiing | Snowboarding
Snow guarantee, excellent slope conditions in the largest connected ski area in Austria. It consists of 305 kilometers of marked descents, 200 kilometers of open terrain variants. 88 most modern cable cars and lifts.
Winterhiking | Ski tour
The offer for winter hikers has already grown to 80 kilometres. A total of 17 advertised routes and countless insider tips are available at the reception.
Cross-country skiing | ludge
Night cross-country skiing is also offered on the trail along the Rosanna. From dusk until 10 p.m., guests can make their rounds in floodlight. Tobogganing and hiking are possible from Pettneu.
St. Anton Summercard
Experience the summer up close with the St. Anton Summer Card! The map offers you numerous opportunities to discover the unique region around St. Anton am Arlberg.
Hiking
The expansive mountain scenery of Kapall, Galzig, Valluga and Rendl cross 300 kilometers of marked trails, on which both experienced and pleasure hikers find their very personal favourite tour.
EldoRADo
Fun and action guarantee in the new bike area Verwall! This summer there is again the opportunity to ride the mountain bike in the new pump track.
What do other people say about us
So much fun
This Gastof/Pension is about the best anyone could wish for- exceptionally welcoming, superb hospitality, staff, chef, the upstairs restaurant is outstanding the pension meals are fantastic. Nothing is too much trouble. 50m to the ski bus stop. Guests and locals mix as the world should. I'm coming back!!!
CJ3562
What do other people say about us
Value for money family ski-holiday
I Iam writing a review on this place coz it is special… and Dave had shouted a few drinks… but he doesn't know i am doing this. We are half way thru our 2 week stay at Pension Edelweiss Pettneu. Miriam (a modern day Cybil) and Dave (well ..an Auzzie take on Basil) own this place…a 'sort of' modern day bent of 'Faulty Towers'. There is 8 of us in our group including 4 son's, 2 girlfriend's. I recommend this place to all wanting a value packed ski holiday. Miriam is an extremely hard worker and makes everyone welcome, and keeps the ship in order. Dave, in Australian plays the 'cruising' role well but i think he does do a lot of work behind the scenes! He has quite a bit of humour (actually pretty good for an Auzzie) but likes a bit of banter (coming from a Kiwi particularly). The food is exceptional, the breakfasts are always waiting for us late ones. The rooms are clean and brilliant value for money. I wholeheartedly recommend this place for anyone. You get 150% value by staying with these guys in Pettneu … a free 7min bus ride to and from St Anton during day ( with free ski /snow board locker outside main gondola), a small charge on night bus ( or taxi if you CNBF), and they give free access to Wellness centre. We'll be returning. And isincerely recommend to anyone. Well maybe those that want to stay and party in St Anton every night and pay 5 times more should stay there..best for everyone.
Rich Neal
What do other people say about us
Lovely hosts, comfy room, brilliant cafe!
Travelling with my partner and four young children we stumbled across this little gem of a Pension in Pettneu. Dave and Miriam are great hosts, from the warm and friendly greetings to the excellent guest care and making you feel like you are staying in a true home away from home. The building itself is beautifully decorated, in particular the dining and sitting rooms downstairs which are a paradise of deep, comfortable chairs and warm, dark wood punctuated by quirky pictures and quotes.

I was particularly impressed by how well Dave and Miriam managed with four children under seven, giving us our own space well away from the other guests which gave the kids a bit more space to burn off energy. A proper bathroom with a real bath was ideal for cleaning off the toddlers after a long day.

No review of the Edelweiss would be complete without mentioning the stellar espresso coffee, which ranks amongst the best I've had at dedicated coffee houses and is leagues above anything I've had in a hotel cafe before. And not content with great tasting coffee the presentation of the drinks was a serious work of art too.

I very highly recommend staying at the Arlberg Boutique Hotel if you're in the Pettneu area and are looking for a friendly, cosy hotel at a great price and with great hosts and awesome coffee.
Tim G
What do other people say about us
Amazing staff, food and atmosphere
You wouldn't expect a place like this in Arlberg. It looks a bit out of place, but with a certain charm to it and a lot of eye for detail. Sort of chique meets funky meets Austria. The food is absolutely amazing, not your ordinairy mountain Schnitzel, but more of a variation of Globally selected shared dining options with an Austrian twist. But it's also possible to just get a starter, main dish and desert. Long story short, if you're in the Arlberg region you should definitely give it a try!
Nick v.D.